Day 9- Humility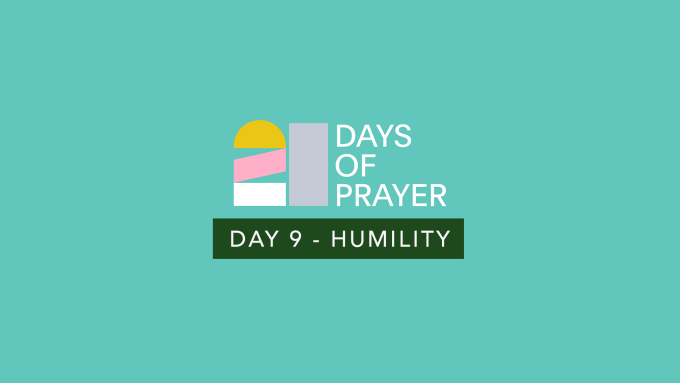 Author: Josiah Crocker
Do nothing out of selfish ambition or vain conceit. Rather, in humility value others above yourselves. Philippians 2:3 NIV
Here, in the first few verses of Philippians 2, Paul shares how to "Imitate Christ's Humility." But what is humility?
Humility is the heart-stance of a willing servant. Humility doesn't start with our behavior, but begins with the attitude of our hearts. As Paul explains it, "in humility, value others above yourselves." Humility isn't the action of valuing others above yourself, but that action occurs when we operate in humility.
Another point to humility is understanding what a "willing servant" is. The attitude of a servant is one who is joyful and ready to serve. Servants do not treat themselves as "less- than." That's false humility. Paul's command is simply to "value others above," not "treat yourself below."
Humility also strengthens you; it does not weaken. God promises to lift you up and exalt you if you walk in humility. As Philippians 2:9 says, "Therefore God exalted [Jesus] to the highest place and gave him the name that is above every name."
So how do we cultivate a heart of humility, knowing it's not something we can do ourselves? We cultivate a heart of humility by spending time with the Father. It's as simple as that. As we read his Word, talk with Him, and have our own encounters and interactions with him, He will come deeper into our hearts and change them. He will make us more humble if we trust him and give him our time. It's as simple as that.
And this isn't religious – it's relational. God already knows our efforts to give him time will be imperfect, but he honors each and every minute we spend with Him.
PRAY: Lord, I am open. Come and do your work in my heart. Whatever you wish to do, come and have your way. Make me more like Jesus; I am ready to receive what you pour out. Help me receive it all. I love you and I give my life over to you more today. You are my Savior, my Lord, my King and my Redeemer. I bless your name Jesus. Amen.