Day 8 - Suffering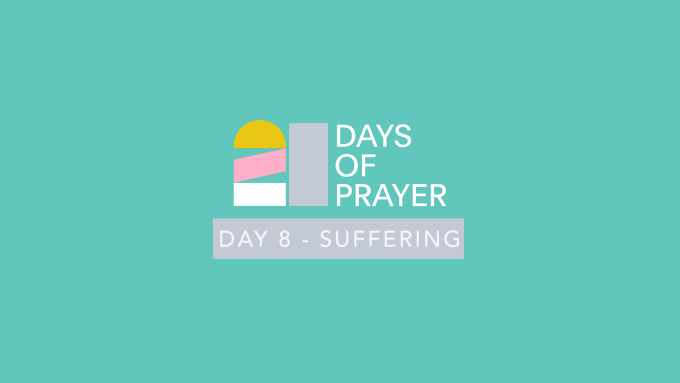 Author: Theron Hatch
For we were so utterly burdened beyond our strength that we despaired of life itself. Indeed, we felt that we had received the sentence of death. But that was to make us rely not on ourselves but on God who raises the dead. He delivered us from such a deadly peril, and he will deliver us. On him we have set our hope that he will deliver us again. 2 Corinthians 1:8-10 (ESV)
Pursuing a calling of God is challenging at times. The Apostle Paul was no exception as you can see from the above verse from 2 Corinthians. I know many of you reading this have been anointed with a calling to do noble things for the Kingdom. You not only desire to hear God's voice, but are willing, no matter the cost, to act on what he says. You identify with the realities of the Kingdom first and build your platform from that position.
One thing is certain about living out His calling. You will walk through times when you feel the full weight of it bearing down upon you, wondering if you have strength to see it through, especially when challenges are thrown your way. You may even begin to question your significance in advancing the Kingdom. Money gets tight, vision becomes blurry, relationships are strained, a pandemic arrives at your door. It can cause anxiety which leads to suffering, which is just an extended state of experiencing emotional or physical pain or distress. Paul's answer to this dilemma (from verses 9 and 10) shows that God had a purpose for his afflictions and was also the source for his renewed hope. Grab hold of this reality for your own situation, whether you're in it now or for when it comes. It will change your perspective and restore your hope.
In closing, it's important to remember that we don't live in a vacuum. We are called to be in relationship with other believers, especially in the trials. Consider the double blessing of the comfort you receive while experiencing trials and tribulations. We are comforted by our Heavenly Father, whose comfort is for us, and we also have through His comfort an opportunity to bring His comfort to others in the midst of their trials. Choosing God's comfort is always a win-win.
Blessed be the God and Father of our Lord Jesus Christ, the Father of mercies and God of all comfort, who comforts us in all our affliction, so that we may be able to comfort those who are in any affliction, with the comfort with which we ourselves are comforted by God. 2 Corinthians 1:3,4 (ESV)
PRAY: Heavenly Father, our desire is to keep our eyes on you, especially when we face challenges to our calling. Thank you for being the Father of mercies and the God of all comfort. In Jesus name, Amen.