Day 6 - Mercy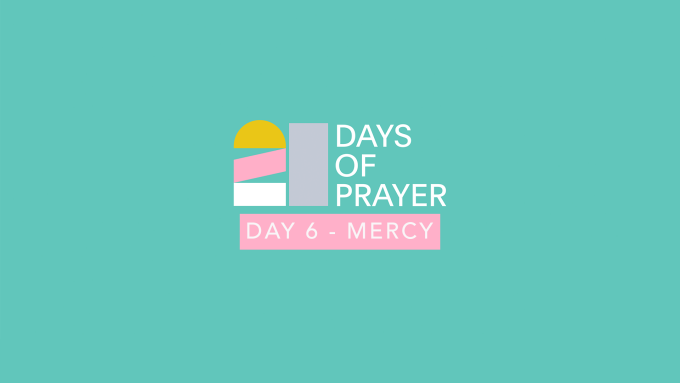 Author: Alllison Cunningham
Who is a God like you, who pardons sin and forgives the transgression of the remnant of his inheritance? You do not stay angry forever but delight in showing mercy. Micah 7:18
New pajamas are a staple for many people at Christmas time. My family is no exception, except in our house it is taken one step further. My son not only loves the most soft comfy pajamas available, he delights in a plush bathrobe. This bathrobe will never hang on a hook in the bathroom. It will be worn every day, all times of the day and in all seasons. As believers in Christ, we have been given a robe of righteousness to be covered in just the same way.
The Bible tells us in Isaiah 61:10 that the Lord has clothed us with garments of salvation and covered us in a robe of righteousness. This robe is evidence of God's mercy. God paid the ultimate sacrifice on the cross to pay our debt of sin. Through His shed blood, Christ offered and continues to offer His righteousness to us. We can live in right standing with God and free from guilt and shame.
It is no secret to anyone that we live in a dirty world. Just like my son's robe requires washing, we also have need for our robes of righteousness to be cleansed. As we traverse in this life, the grime and filth get on us. It is a ridiculous notion to think laundering our clothes is punishment. The same is true of our lives. The Lord delights in showing mercy! In fact, Revelation 22:14 calls those who wash their robes of righteousness blessed. Washing our robes comes through forgiveness of sin and allowing the Living Waters of God through the power of the Holy Spirit to cleanse and renew us. God doesn't give us what we deserve. He gives us Himself. He is our all sufficient One. Because of His mercy, we are cleansed by His blood, washed in His word and sustained by His grace.
PRAY: Father, would you help me to receive your mercy over my life. I pray that I would allow Your mercy to enter into even parts of my life I have tried to hide. Thank you Father that you delight in showing me mercy!