Day 2- Rest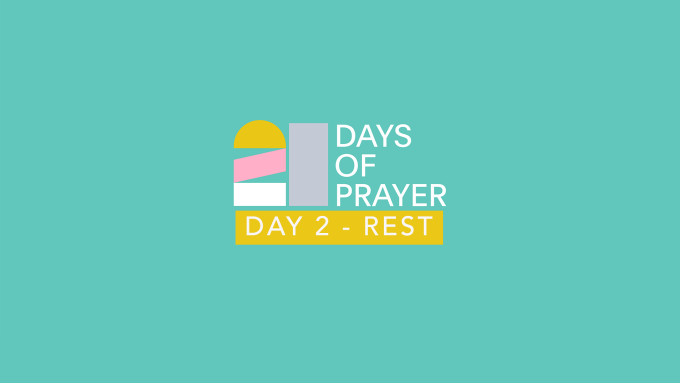 Author: Kristi Crocker
Psalm 146:10
"The LORD reigns forever, your God, O Zion, for all generations. Praise the LORD."
Friends, please don't fool yourself into thinking that peace is the absence of chaos. Chaos expresses the life circumstances that you would rather not be experiencing. Peace however is getting above the fray and into the high mountain where you can experience rest.
This is not a passive position but a battle that we fight every single day of our lives. So, why not fight for victory? The cities of the earth are every voice, every circumstance, every ounce of emotional energy released that contends for your ability to climb into the high mountain.
It is to these cities that we must speak…." The Lord Reigns."
Get high above every present circumstance – get into the high mountain and say to the cities of the earth, "THE LORD REIGNS!"
Prophetic Word from the Lord:
Come away with Me my son/My daughter. Your heart is full of anxieties that I never placed there.
The voices that you are listening to have been planted within your heart and the roots run very deep. I am a jealous God and I do not want only a portion of your heart.
I want all of your heart. Do away with the needless search for answers.
Your attempts to get the answers that you crave will never enable you to enter the rest that you so desire.
I have the answers but to obtain them you must seek differently.
Come away with Me to the high mountain.
Put on your hiking boots for we have a journey to take. I will show you how to cut through the briars and thicket that have obstructed your view.
This will require effort and tenacity on your part, but I will show you the right path to take.
Stay close, hear My voice, and follow My lead and this will produce the peace and rest that you so desperately desire.
Remember that I Am above all things.
PRAY: Lord, help me find rest in You. I lay all of my burdens and distractions at Your feet and pick up peace. There is no other rest like sitting in Your presence. So, today, I choose to lean into Your voice. I choose to follow Your lead. I choose to rest in You.