Day 13- Silence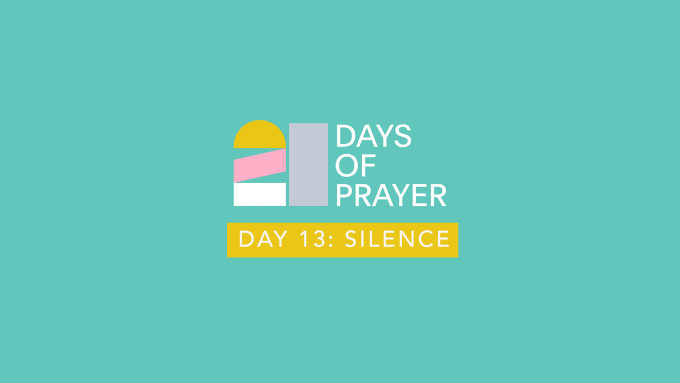 Author: Abbie Davis
There is "…a time to be silent and a time to speak." Ecclesiastes 3:7
The Lord spoke to me one day while going on a walk, "silence knows something the noise does not." I shuddered at this thought and began pondering, in the silence, what He meant by that.
That day, stirred with curiosity, I wrote in my journal the following:
For most, silence is uncomfortable and almost always attempted to be avoided. But why?
For me, I suppose, have always enjoyed the silence. It's hard but in the end, it's comforting. The Lord said today, "silence knows something the noise does not." The noise can easily clutter and block… yet there, too, is beauty in the noise. But… what is the beauty of silence? Perhaps, the beauty is that silence is the space where everything and nothing is heard.
Do you abhor silence? Are you someone who, when everything falls quiet and still, gets unsettled and ventures for the remote to play something…anything? It's interesting to me that not all enjoy the silence. In Ecclesiastes 3:7, we learn from one of the wisest men, King Solomon, that there is actually a time for silence. This word "silent" in Greek, according to Strong's definition, means "to hush or keep quiet:— to hold peace, keep silence, or be silent." I believe that this is a part of our fellowship with Jesus- learning what it is to be silent. Even Jesus Himself knew when to be silent and He remained silent at what seemed like the most inopportune times (ie. Isaiah 53:7; Matthew 26:63; Mark 14:61).
Lately, I have been caught in the awe silencing presence of God. I have discovered, yet again, as I choose to silence my soul before the Lord, that He really does fight for me (Exodus 14:14). As I have practiced "hushing my soul", I have truly seen how the Lord "becomes everything to my nothingness" (Eric Gilmour). In what seems like an empty and barren place, I have been quietly reminded of the loudest kind of Love. Silence has created a space for me to hear God's very own heart; it has created such closeness and such proximity to the Lord that I've become more whole and well. Grounding myself in the silence with the Lord really has taught me something the noise can't.
Today, I simply want to call you into remembrance of the goodness and the great need of silence to be present in our daily walk with the Lord. Not only is it for our benefit spiritually but also physically. According to psychologists, being silent can benefit your health in ways like: enhanced sleep, increased focus, increased awareness, lower stress levels and stimulated brain growth. I want to ask you to take inventory on what's happening internally. Ask Holy Spirit to show you what steps are necessary to create space for the invitation of silence.
PRAY: Father, I pray by the power of Your Spirit that You would help me venture into a place of silence and solitude to discover You more intimately. Help me to lean into the uncomfortable comforts of the silence. May I be found with a quieted spirit before You, even in the midst of the most chaotic of times. In Jesus' name.