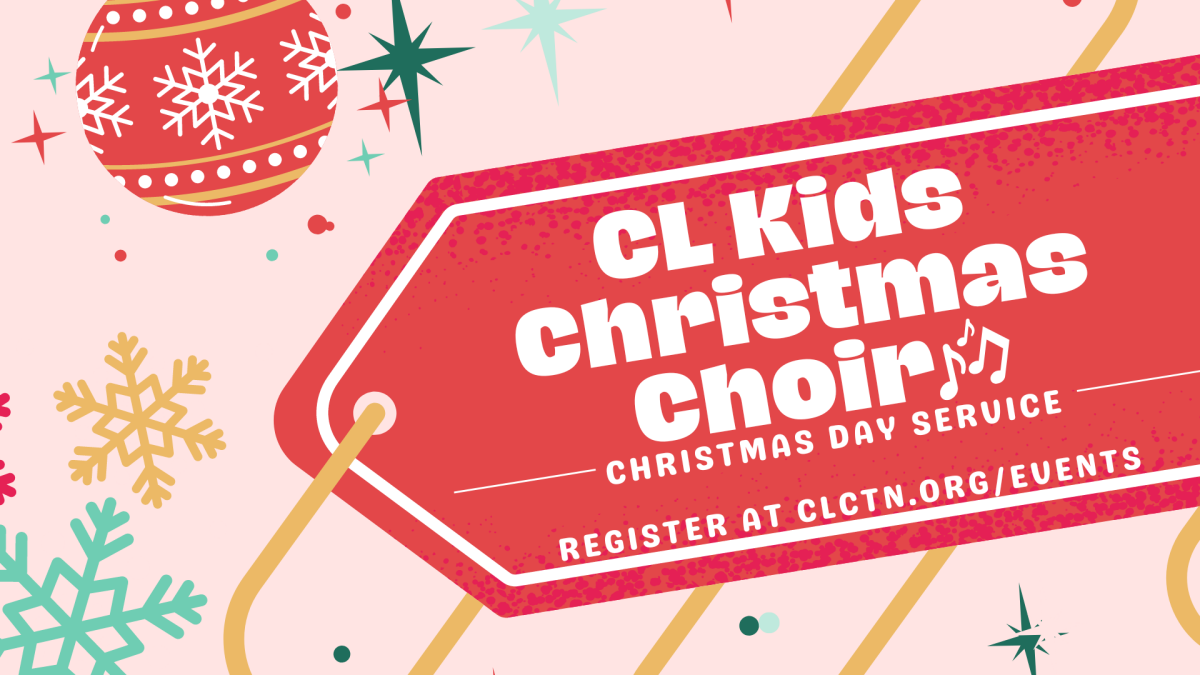 Sunday, December 25, 2022, 10:00 AM - 11:00 AM
Calling all CL Kids (ages 4 yrs old - 5th grade)!! If you will be attending our Christmas Day service on December 25 at 10am, we want YOU to sing a special song with us as part of our CL Kids Christmas Choir, directed by Marlena Starbuck.

We will only have a few rehearsals to prepare the sweet song we will be singing (shh.. it's a secret - you will only know what song it is if you register to be part of the choir). We will meet to rehearse on the following Sunday mornings immediately after morning service:
November 20
December 4
December 11
December 18
It won't take long, and we will have you out by 12pm each week.

This will be such a special moment in our Christmas service, and we are so excited for it!! JOIN US!