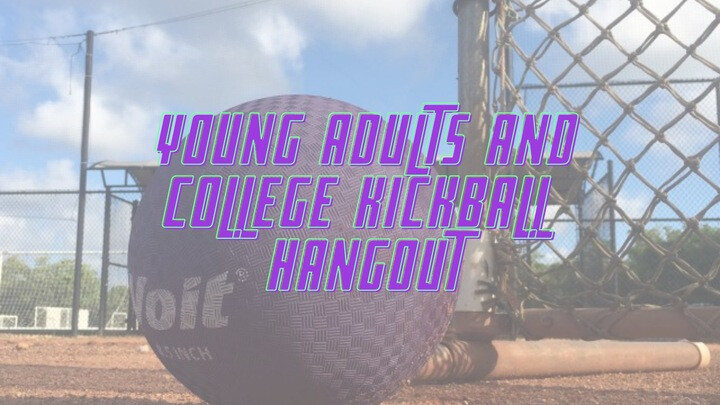 Tuesday, July 19, 2022, 6:00 PM - 8:00 PM
If you are a college student/young adult, come hang with us on July 19th at 6:00pm. We are going old school & busting out the kickball (make sure to stretch before so you don't tear your ACL). We will have some drinks & desserts for everyone & we will just hang together & play some kickball.



Feel free to come even if you don't want to play kickball! If you have any questions feel free to email Pastor Landon ( ).