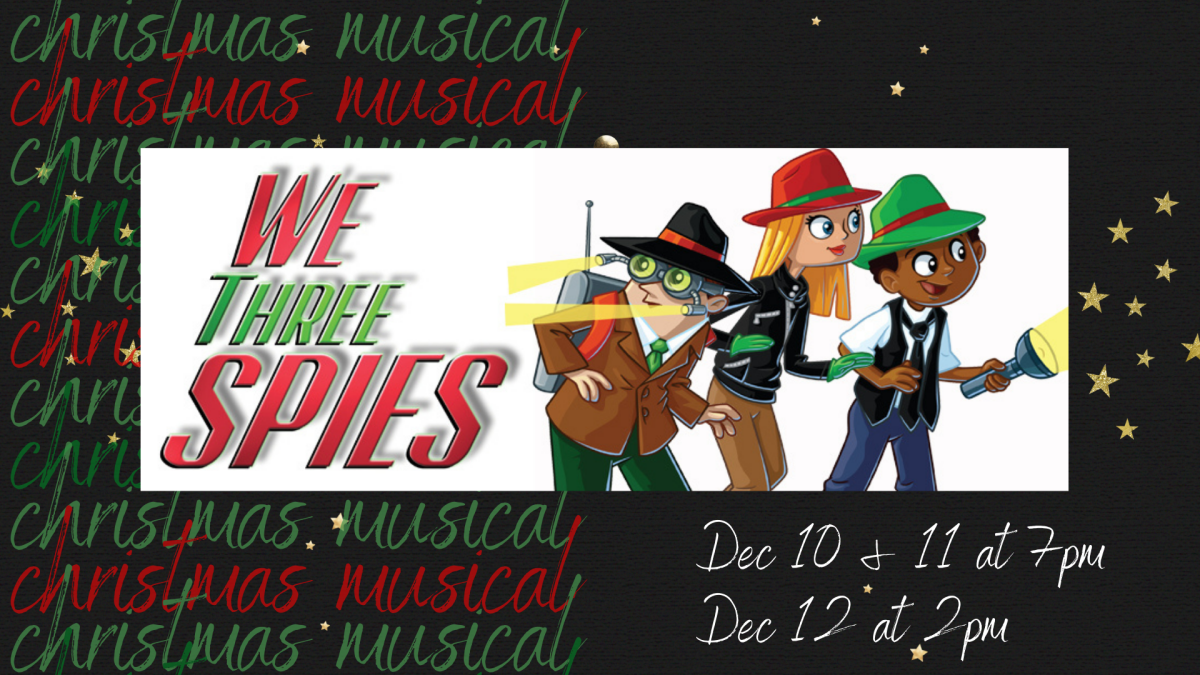 Friday, December 10, 2021, 7:00 PM - Sunday, December 12, 2021, 3:00 PM
Sshh! Grab your spy glasses and go undercover on:
December 10 and 11 @ 7pm
December 12 @ 2pm
REGISTER HERE to join the exciting Christmas mission of WE THREE SPIES, presented by our CL Next Gen (ages 4 years - 12th grade)!

Agents E, L and F are recruits with the CIK (Christmas Intelligence Kids), a covert group of spies who secretly bring Christmas cheer to the needy. But this year they're facing an especially difficult challenge: keeping Ms. Harriet (pronounced "Har-ret") King, a Scrooge-like landlord, from evicting them from their headquarters, confiscating donations, and cancelling their Christmas Nativity program. It takes a little expert espionage and a lot of God's unconditional love for Ms. King to change her tune as she finally joins the CIK and the entire town in a musical celebration of the true meaning of Jesus' birth.
We will be accepting donations at the door for Compassion 615, a homeless outreach that is very close to our hearts. Bring any of these items with you and drop them in a box at the door as you come in:
Hats
Gloves
Coats
Blankets
Socks
Our kids are so excited to present this musical for you! What a great way to kick-off the Christmas season and get you in the spirit! Don't miss it!!