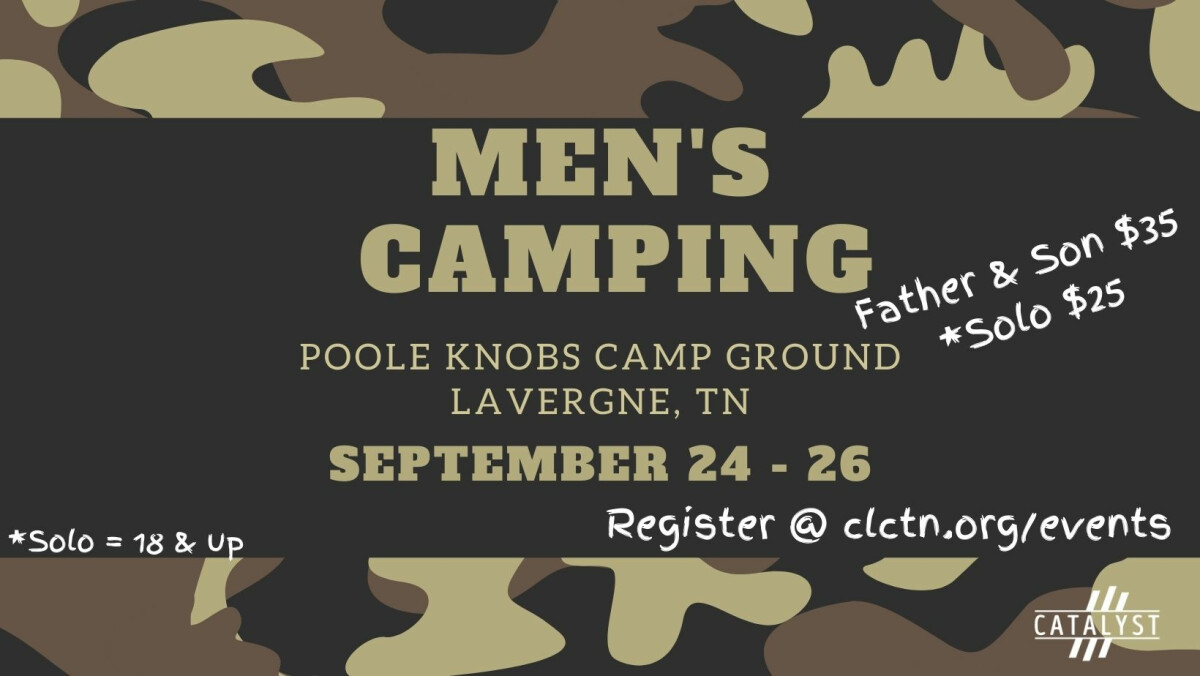 Friday, September 24, 2021 - Sunday, September 26, 2021
We will be tent camping at Poole Knobs off Pearcy Priest lake in LaVergne, TN.
Poole Knobs campground's physical address is 493 Jones Mill Road, LaVergne, TN 37086
CHECK-IN FRIDAY EVENING (5:30pm - 7pm)
The cost is $35 for Father & Son pairs. For attendees 18 years old and up it's $25 per attendee.
WHAT YOU NEED TO BRING:
Wavier(s), if not completed beforehand
Any balance owed
Tent
Sleeping bags
Pillow
Headlamps or flashlights (and extra batteries)
Insect Repellent
Camp chairs
Proper Clothing for Camping
Outdoor shoes
Extra Socks
Snacks
Sleeping pads (optional)
Camp table (optional)
There is a bathhouse. Each camper will need to bring toiletries for use of the bathhouse such as: towel, soap, toothbrush, toothpaste & deodorant.