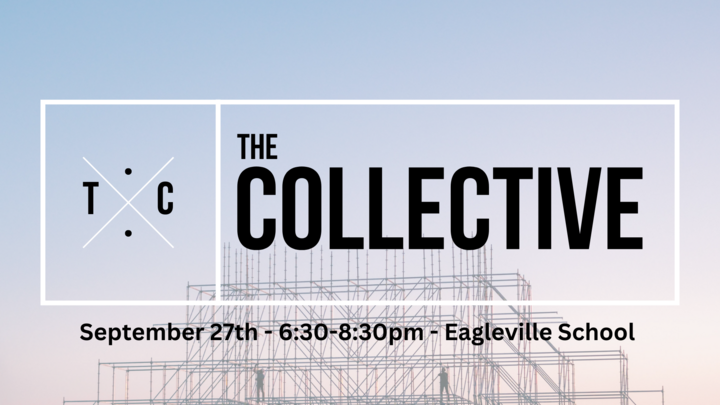 Wednesday, September 27, 2023, 6:30 PM - 8:30 PM
The Collective is where all 6th-12th graders come together to worship Jesus. Our vision is to go to the students' places of life (i.e., schools) and bring the Gospel to them. We want this to be a space where people can meet Jesus for the first time and connect with some awesome people.

On the night of September 27th, from 6:30 - 8:30 p.m., Eagleville School will become a place of worship for all Middle and High School students. We encourage people to carpool as parking will be limited. We hope to see you there, and we hope you bring friends.
Register here or at the link above.