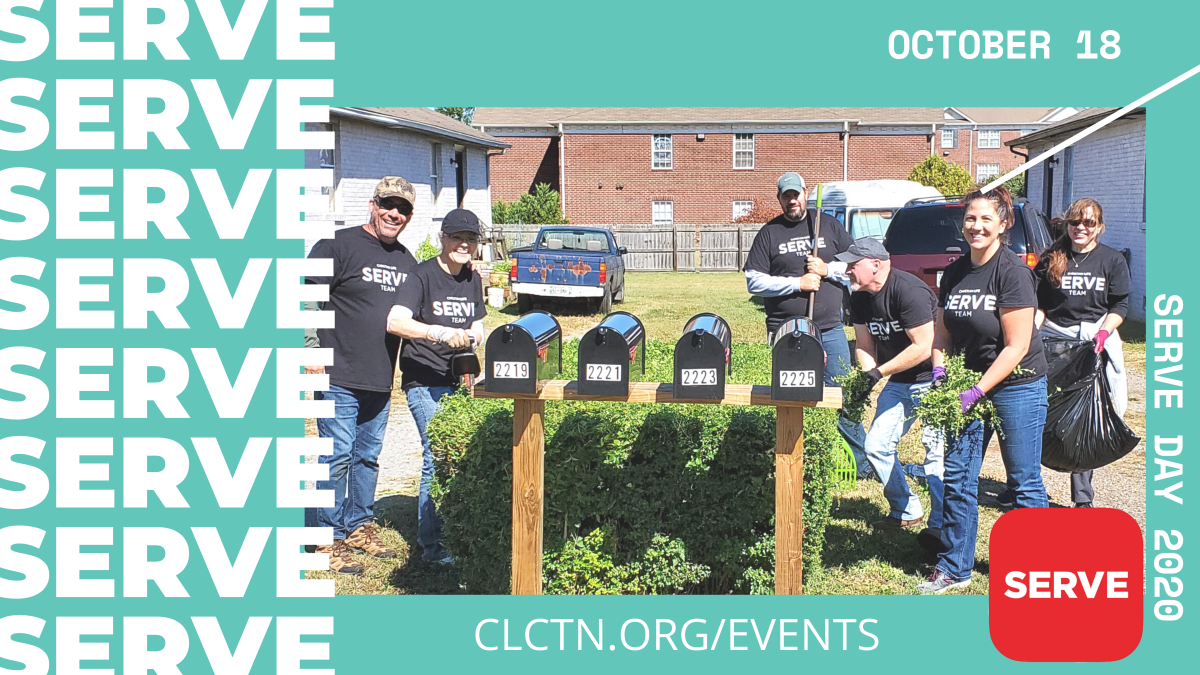 Sunday, October 18, 2020, 9:00 AM - 3:00 PM
We are so excited to get outside the walls and serve our community. We have various projects that are spread throughout the city. Sign up for a project at christianlifetn.serveday.com OR download the serve app on the App Store or on Google Play.
Here is the plan for Serve Day:
9am - Worship and Prayer
9:45am - Mobilize to various projects
10am-12pm - SERVE!
12:15-3pm - Gather back on campus to celebrate! We'll have lunch available for the whole family!