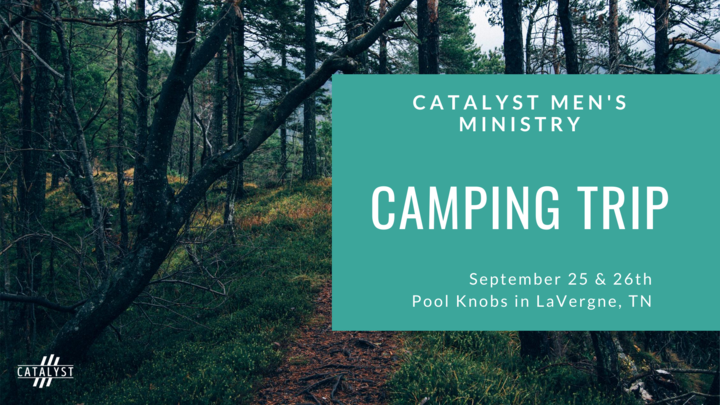 Friday, September 25, 2020, 5:30 PM - Saturday, September 26, 2020, 3:00 PM
This event is for 14 years of age and up men. We will be tent camping at Poole Knobs off Pearcy Priest Lake in LaVergne, TN.
The cost is $25 per attendee 18 years old and up and $15 per attendee 14 to 17 years of age.
WHAT YOU NEED TO BRING:
Tent
Sleeping bags
Pillow
Headlamps or flashlights (and extra batteries)
Camp chairs
Outdoor shoes
Extra Socks
Snacks
Sleeping pads (optional)
Camp table (optional)
Click here to register.