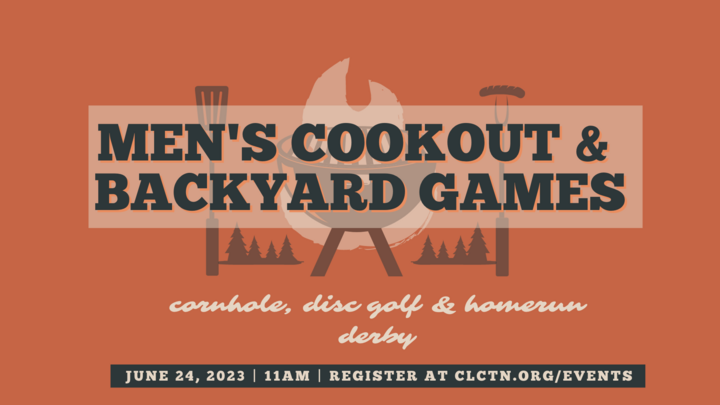 Saturday, June 24, 2023, 12:00 AM
Men, let's have a cookout & backyard games!

Saturday, June 24th at 11 am.

We will have lunch and then enjoy some backyard games! Cornhole, Disc Golf putting challenge & a Homerun Derby!

Hope to see you there; bring your neighbor, a friend, or a co-worker!
It's going to be a blast!

*Attention, Dads, bring your son. We only ask that they be 14 years of age or older.
**Important Notice: We need a signed waiver from everyone. Once you have registered, the confirmation page will open, there will be a link for you to access the form, and you will be able to sign and submit the form.