Day 15- Vision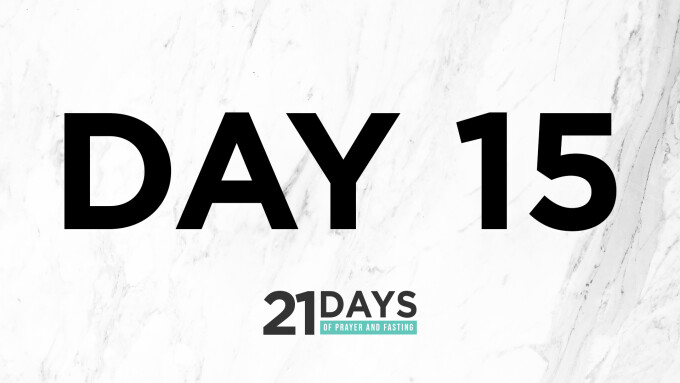 Author: Chris Martinez
One Saturday morning on the way to my son's football game, I accidentally drove in the opposite direction from where the game was being played. Instead of driving to the ball field, I was driving to work! We got in the car and I was immediately on autopilot since it's what I routinely do every weekday morning. It's funny how this happens on a short trip, but it would not happen on a family vacation or long trip. On a family vacation, I wouldn't have just started driving. I would have a well thought out plan of where we were going and how we would get there.
Has this ever happened to you? On some short routine trip you are on autopilot but for a family vacation you would have a plan on what to do and how to do it?
What if this doesn't just happen with driving habits but what if this happens with our lives? Many of us seek out God's guidance, or vision, for major things (ex: long trips) but we do NOT seek out His guidance for small daily things (ex: short trip). What if we just trusted and obeyed God that He has a vision for all of us in every aspect of our lives?
When we think of the word vision, we think of something big. However, we need to know that every small step is equally important in order to carry out that vision. It's not just big picture, it's small picture as well.
In fact, we should simply follow what Psalm 5:3 (NLT) says, "Listen to my voice in the morning, Lord. Each morning I bring my requests to you and wait expectantly." We should obey and trust that God already has a vision set out for us because of what Jeremiah 29:11 says "For I know the plans I have for you," says the Lord. "They are plans for good and not for disaster, to give you a future and a hope."
PRAYER
Lord, I pray that I would seek out Your vision and to follow through with it no matter what, and for the Holy Spirit to guide my every step. I pray that I would follow what Psalm 5:3 and Jeremiah 29:11 says and use it as my road map for trusting Your vision for me. In Jesus name, Amen.