Day 15- Joy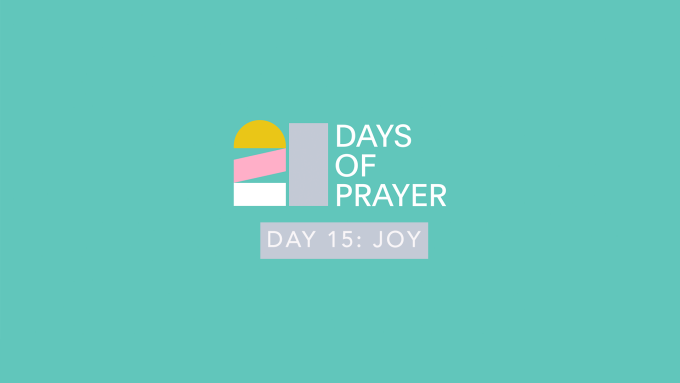 Author: Will Holliday
Consider it pure joy, my brothers and sisters, whenever you face trials of many kinds, ​because you know that the testing of your faith produces perseverance. James 1:2-3
"Joy is not a natural response... it is a choice." -Pastor Ron
This quote is a true statement, especially when someone you love dies. The natural response of someone dying is sadness or sorrow– not joy. That is the response that I had when my grandmother died two days before her birthday. When I first found out the news, my first reaction was blank. Then, I began to think about all the events that were coming up in which I would not be able to see her: her birthday, the holidays, and my wedding. You can imagine what my reaction would be after those thoughts– sadness not joy. I had two choices: live in sadness or begin to lean on God for joy. Because of my grandmother's example through tough times, I was able to have joy in my heart. My grandmother was always leaning towards joyful thoughts when I talked to her. Joy became her response and Jesus brought peace within her.
Although joy is not our natural response through tough times, we can lean on God to bless us with joyful thoughts and bring peace in the progress. Those who receive Jesus and believe that He is the Lord of their life will receive the Holy Spirit.
In John 14:18 Jesus says "I will not leave you as orphans; I will come to you." When Jesus said, "I will come to you", he meant it. Although Jesus ascended to heaven, he sent the Holy Spirit to live in believers, and to have the Holy Spirit is to have Jesus himself. The end result of the Holy Spirit's work in our lives is lasting joy and peace.
We all want peace throughout our lives, but the world's definition of peace is the absence of conflict. The Holy Spirit's Peace gives us confidence in any circumstance that everything will be alright. With this kind of peace, we have joy and we do not need to fear what's here or what's to come. Sin, fear, uncertainty, doubt, and numerous other forces are at war within us. The Peace of God moves into our hearts and joy lives to keep away the other forces while offering comfort in place of conflict.
PRAY: Father we pray Philippians 4:6-7. We pray that in any conflict or stress, we would have a joyful peace of mind as we offer up to you, with thanksgiving, things that concern us or weigh us down. Thank you for creating in us a joyful heart of gratitude and a mind of peace. We declare anxiousness will cease and joy and hope would abound.