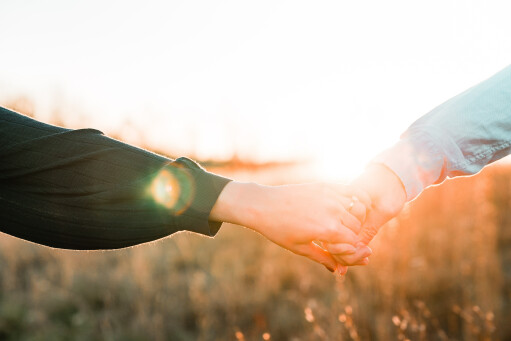 It's February and expressions of love are all around us. According to a recent American Express report, nearly six million couples are likely to get engaged on Valentine's Day. That's not including couples who decide to actually tie the knot on February 14th. Sure, it's romantic but did you know that getting married on a gimmicky day actually seems to increase a couple's chance of getting divorced?
Just because you get married on "love day" doesn't mean you will stay married through the difficult days which are sure to come over the course of a lifetime.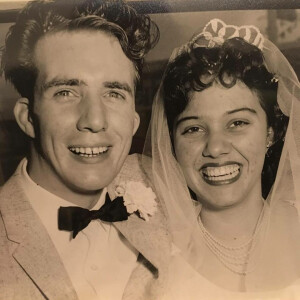 Last month I had the privilege of performing the funeral service for my mother who passed away in her home with her husband (my dad) of 59 years kneeling by her side. I love my mother very much and what an honor it was to celebrate her life with my family and her friends. Talk about gimmicky holiday weddings, of all days to get married, my mother and father decided to have their wedding on Halloween night in 1959. Both of them were teenagers at the time and I'm not sure if they actually went trick or treating on their wedding night or not.
I am confident of this, however; marriage is hard work. I'm sure that many times through the years they wondered to themselves if their decision to get married seemed more like a trick than it did a treat. Nevertheless, my mother and father's marriage proves to us all that everything in your life doesn't have to be perfect to have a long-lasting, blessed marriage.
What does it take to have a happy marriage?
The bible gives us the answer. It takes real love, genuine affection, and lots of honoring. Look at Romans 12:9-10 (NLT) -
"Don't just pretend to love others. Really love them… Love each other with genuine affection and take delight in honoring each other."
If I have learned anything about marriage by watching my mom and dad in their latter years together, it would be this - real love matters, and genuine affection is an expression of real love. A tender touch, a kind word and a smiling gaze, these little expressions of delight cause our spouses to feel loved and honored.
Real Love
Genuine Affection
Delightful Honor
How are you doing with these three things in your marriage?
If you want to have some fun this Valentine's Day, sit down with your spouse and rate yourself on a scale of 1-10 on how well you think you are doing in each of these areas! If you are really daring, have your partner rate you. Ask these questions: Do you feel really loved by me? Are you happy with the level of affection in our marriage? How could I be more honoring to you?
Don't be judge-y, just have some fun! Then, talk about what it would take to move those ratings up a couple of notches this year and get to work!
With God's help we can learn to love one another this year with real love, not pretend love. We can find great joy in expressing that love with genuine affection, and delight-filled words and actions that bring honor to our marriage!