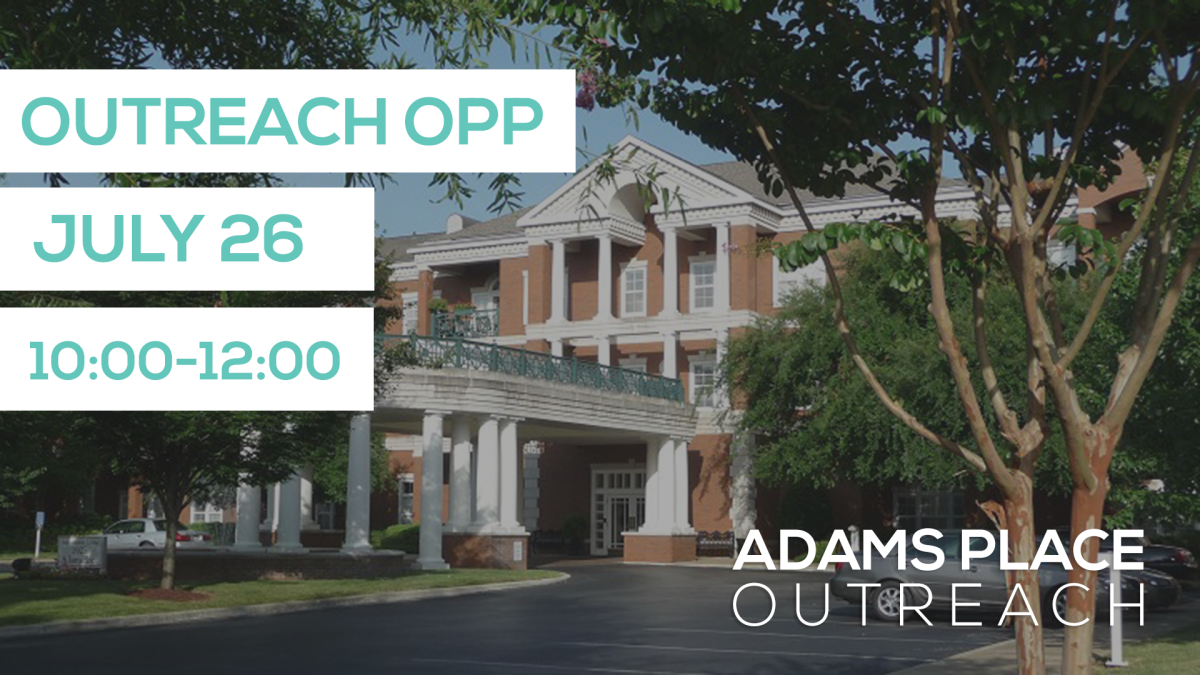 Thursday, July 26, 2018, 10:00 AM - 12:00 PM
We are excited for this opportunity to reach out to the residents at Adams Place here in Murfreesboro! This is a special opportunity for KIDDOS to join us as we worship to familiar kids worship songs and do crafts!
This will be on Thursday, July 26th from 10:00am to 12:00pm.
Click the link above to sign up!