21 Days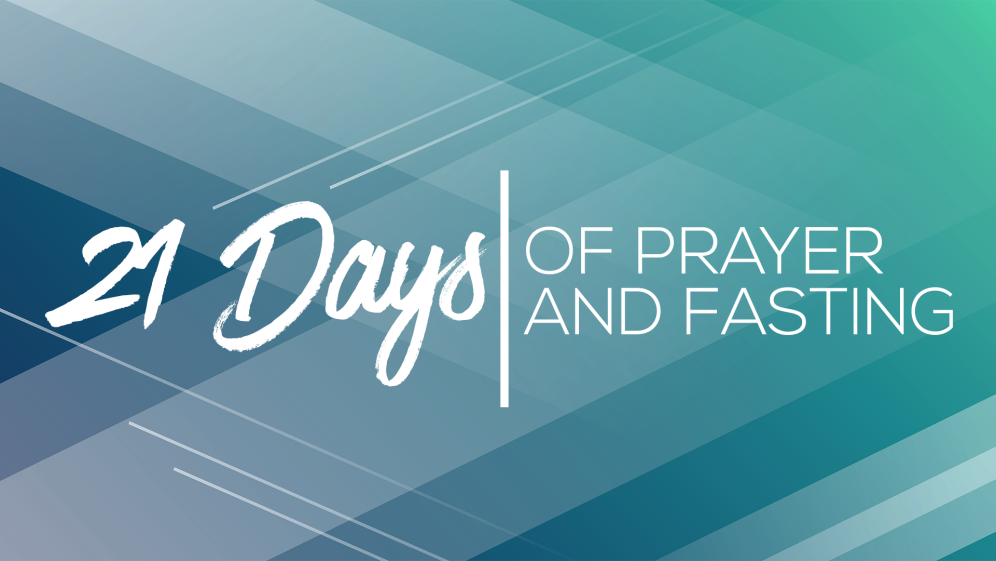 Beginning Tuesday, January 2nd we will join together as a church for 21 days of prayer and fasting. Let's press in and see what God has in store for us! The church will be open every day during this time so you can come and seek Him in prayer. We will also have times of corporate prayer and worship on Monday and Wednesday nights.
We will end this 21 days together with a worship night on Wednesday, January 24th at 6:30pm.
Here's a look at what each week will look like during the 21 days!
Mondays:
6:00am-7:00am - Prayer time together
7:00am-1:00pm - The building will be open for individual prayer
6:00pm-8:00pm - Monday night prayer and worship
Tuesdays:
6:00am-7:00am - Prayer time together
7:00am-1:00pm - The building will be open for individual prayer
Wednesdays:
6:00am-7:00am - Prayer time together
7:00am-1:00pm - The building will be open for individual prayer
6:30pm-8:00pm - Worship and prayer nights
Thursdays:
6:00am-7:00am - Prayer time together
7:00am-1:00pm - The building will be open for individual prayer
Fridays:
6:00am-7:00am - Prayer time together
7:00am-1:00pm - The building will be open for individual prayer
Saturdays:
6:00am-7:00am - Prayer time together
Sundays:
6:00am-7:00am - Prayer time together
Regular service times