Day 5- Growth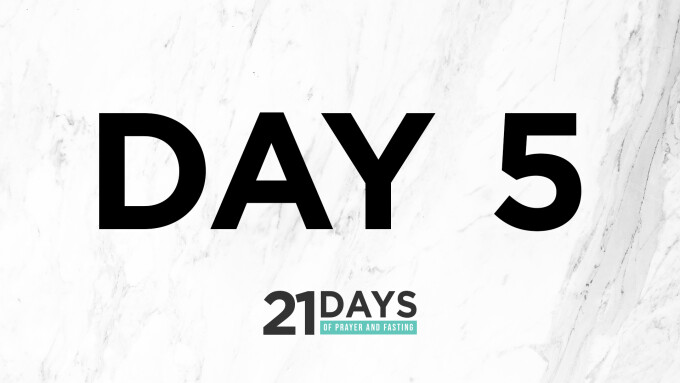 Author: Kacey Randolph
At the start of a new year, I think it is safe to say we are inundated with all the "new" that there is to offer. What's your "new" word for 2020? Try this "new" diet! Here's a "new" way to organize your shirts into tiny origami swans!
While I like a fresh start to a new year like any of us, I can also feel the pressure of it. I'm not one to want to be dialed in to just one word (I might like three!), give up ice cream, or fold repetitiously. What I want to do with not only the start of every year, but every day, is ask God what the plan is and follow His lead. I know this is very foundational, however, it's the easiest things we can sometimes forget especially in a world where there are so many voices, images, and opinions streamed right into our literal hands.
I've found that if I want to continue to grow, draw closer to God, and be all that God is calling me to be, I need to cancel the noise of worldly busyness and expectation and hone in on The Father alone. Only He will take me to places I never thought I would go. Only He will nudge me to do things I never thought I could do. Only He will encourage and build me up in ways that I thought were hopeless. It's up to me to create space for Him to speak and move in my life.
Ephesians 3:29: "Now to him who is able to do immeasurably more than we ask or imagine, according to his power that is at work within us, to him be the glory in the church and in Christ Jesus throughout all generations for ever and ever! Amen."
Romans 8:32: He who did not spare is own Son, but gave him up for us all – how will he not also, along with him, graciously give us all things?"
I don't know what you're believing for in 2020, but what I do know is that God is FOR YOU. Actively create space and quiet to allow Him to speak and I'm convinced you will start to soar.
PRAYER
Father God, we commit all of our ways and plans to you. You are our Rock and our firm foundation, we will not waiver in pursuing you and your plan for our day and our life. Help us to see you in every situation, make our ears and our spirit tender to your voice. Holy Spirit, make us bold to act upon your prompting! May we be diligent in seeking your Kingdom first. In Jesus Name, Amen.