Day 2- Repentance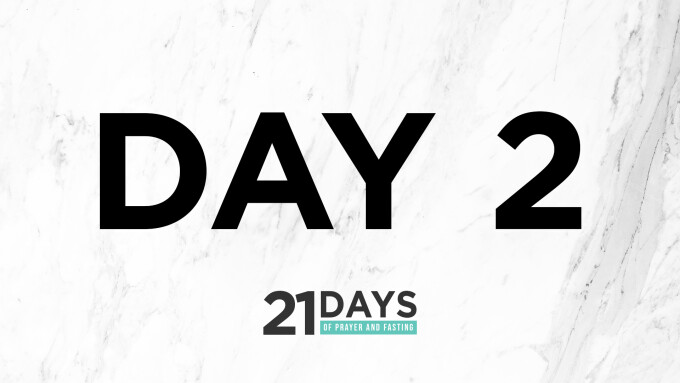 Author: Josiah Crocker
Repentance leads to joy.
In Acts 3:19, Peter tells the crowd to "Repent, and turn to God… that times of refreshing may come from the Lord." In 2 Corinthians 7:10, Paul talks about "repentance that leads to salvation and leaves no regret." In this verse, Paul also talks about two different attitudes toward repentance: godly sorrow and worldly sorrow. Worldly sorrow is trying to force a sorrowful feeling while asking God to forgive you. Godly sorrow is listening for the Holy Spirit's conviction to repent and turn away from sin. As Paul says, "godly sorrow brings repentance that leads to salvation and leaves no regret, but worldly sorrow brings death."
Psalm 51 is an example of godly sorrow and repentance. The context of this chapter is David repenting after God sent the prophet Nathan to convict David of his sin. Nathan is the physical representation of the Holy Spirit convicting David, and this leads to David repenting. Yet, in verse 8, David asks for the joy that comes after repenting.
We need to be listening for the Holy Spirit, and when he convicts us, we should repent. Only when the Holy Spirit convicts us will we feel the joy and freedom that comes from repenting.
PRAYER
Lord, lead me by your Holy Spirit. Reveal to me the ways I can hear him, and help me to obey. Lead me to repent by your Spirit, for only he can bring the joy and freedom after. Amen.
Read: Acts 3:19, 2 Corinthians 7:9-10, Psalm 51:1-8
Acts 3:19 : "Repent, then, and turn to God, so that your sins may be wiped out, that times of refreshing may come from Lord."
2 Corinthians 7:9-10 : "Yet now I am happy, not because you were made sorry, but because your sorrow led you to repentance. For you became sorrowful as God intended and so were not harmed in any way by us. Godly sorrow brings repentance that leads to salvation and leaves no regret, but worldly sorrow brings death."
Psalm 51:1-8 : For the director of music. A psalm of David. When the prophet Nathan came to him after David had committed adultery with Bathsheba. "Have mercy on me, O God, according to your unfailing love; according to your great compassion blot out my transgressions. Wash away all my iniquity and cleanse me from my sin. For I know my transgressions, and my sin is always before me. Against you, you only, have I sinned and done what is evil in your sight; so you are right in your verdict and justified when you judge. Surely I was sinful at birth, sinful from the time my mother conceived me. Yet you desired faithfulness even in the womb; you taught me wisdom in that secret place. Cleanse me with hyssop, and I will be clean; wash me, and I will be whiter than snow. Let me hear joy and gladness; let the bones you have crushed rejoice."